The old saw village of Hamari is an idyllic destination
"You know how in some places you just feel the warmth? Here, you can feel it," say Jouni Mykkänen and Aija Kosonen, residents of Hamari. Hamari is a mix of beautiful sea views, wonderful wildlife, high cliffs and warm community spirit.
A trip that turned out quite expensive. Jouni Mykkänen and Aija Kosonen were enjoying a weekend at Haikko Manor when Aija said: "You know, there is an old croft for sale close by."
The couple visited the croft of Gammelbacka Manor built in 1872. The rest is history.
"Tourists became residents of Hamari," Jouni says now, 16 years later.
Seaside village between cliffs
Hamari is a small and cosy seaside village about four kilometres from downtown Porvoo. It is known for its maritime atmosphere, old wooden houses and their idyllic yards.
In December, the residents of Hamari set up their own advent calendar, whereas in the summer, its gardens have old apple trees in bloom.
"You know how in some places you just feel the warmth? Here, you can feel it," says Jouni.
The seaside village of Hamari is in a valley of sorts, surrounded by the Lennätinvuori nature reserve and the woods of Gammelbacka Manor. To the south, you can see the Lennätinvuori cliffs, as high as 56 metres above sea level, and to the north, you see the Tornikallio cliffs.
On these cliffs, past residents of the village used to admire the ocean-going vessels coming from faraway lands.
"Lennätinvuori and Tornikallio are important places to us. I walk there daily with our dog Seili. It's like being in the wilderness in Lapland. You can just sit and look around, take a moment for yourself," Jouni says. "The Tornikallio cliff is a bit like a local secret that not many visitors find."
There is a popular outdoor route between the cliffs that winds close to the shoreline and the forest, almost all the way to downtown Porvoo.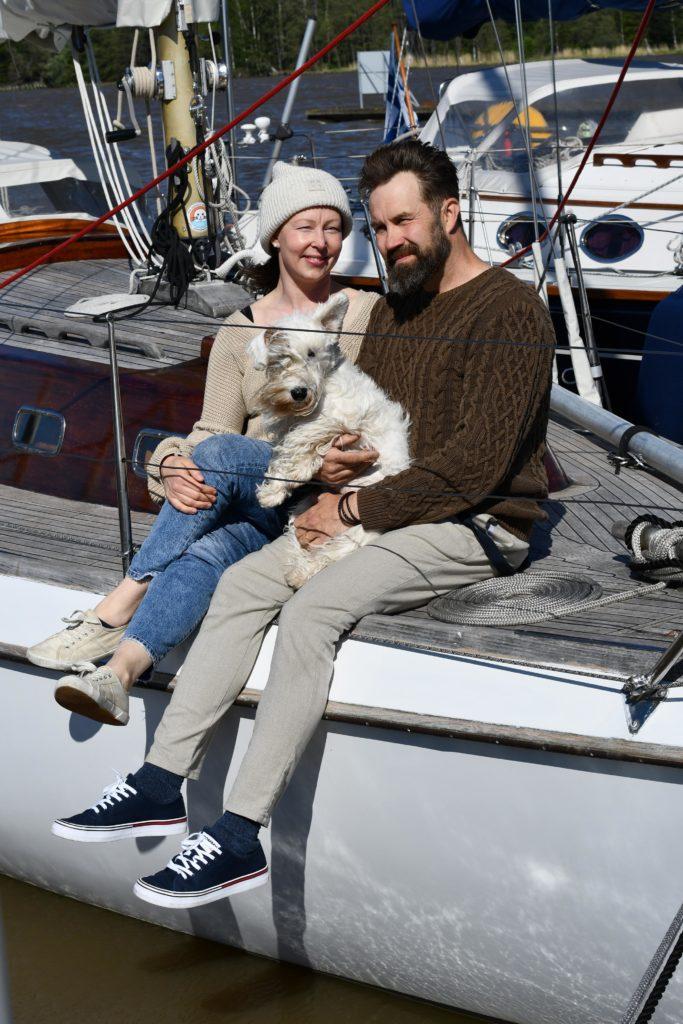 The Sahasaaret islands and 'Little Bali'
One of Hamari's pull factors is its history, Jouni and Aija say.
"Hamari has an extremely rich history. Ships have been built here, and the Sahasaaret islands opposite used to house the Porvoo steam sawmill," Jouni lists.
The mysterious channels and wood piles covered with a patina are remnants of the first steam sawmill in Southern Finland.
In addition to Sahasaaret, the offshore of Hamari also includes 'Little Bali,' a spot where ships used to offload the sand they were using as weight. The sand formed two islands on which you can still find ocean clams and foreign plants.
"All of this brings colour to the area," Jouni says.
In a famous artist's footsteps
Do you know who else fell in love with Hamari? The world-famous Finnish painter Albert Edelfelt. The artist, who had been feeling homesick in Paris, rented a summer house on these shores in his time. He fell so much in love with the place that he returned every summer until his death.
Edelfelt painted over 220 pieces in Hamari and Porvoo.
"On these shores, Edelfelt's cultural heritage lives on," Jouni says.
On the rocks and shores of Hamari, large pictures of the paintings have been set up to showcase the scenery in the exact places where they were painted.
"Edelfelt painted his piece Summer Evening on Lennätinvuori, while Open Sea off Haikko is of the same water area. We were able to replicate the white sailing boat from this painting in the flag of the Hamari sailing club. That's our tribute to Edelfelt," Jouni says.
Eastern Gulf of Finland starts here
On the shores of the busy Hamari marina, old wooden boats are being restored and people are meeting friends and visitors from far away.
There, you can see far towards the open sea.
"The eastern Gulf of Finland starts from the shores of Hamari," Jouni says.
The Mykkänen family have several of their own boats on the shore. Jouni also works remotely from a boat.
"One time, our neighbour asked if we wanted to go boating. They showed me the islands, and I realised we had not yet seen the more beautiful side of Porvoo," Jouni says.
These days, the family spend almost all of their free time sailing. In the winter, when the waves are covered in ice, skating tracks are made on the water. One time, the residents even built a sauna out of ice cubes.
Aija likes ice-hole swimming and refreshes herself in the waters by Hamari until the ice becomes too thick.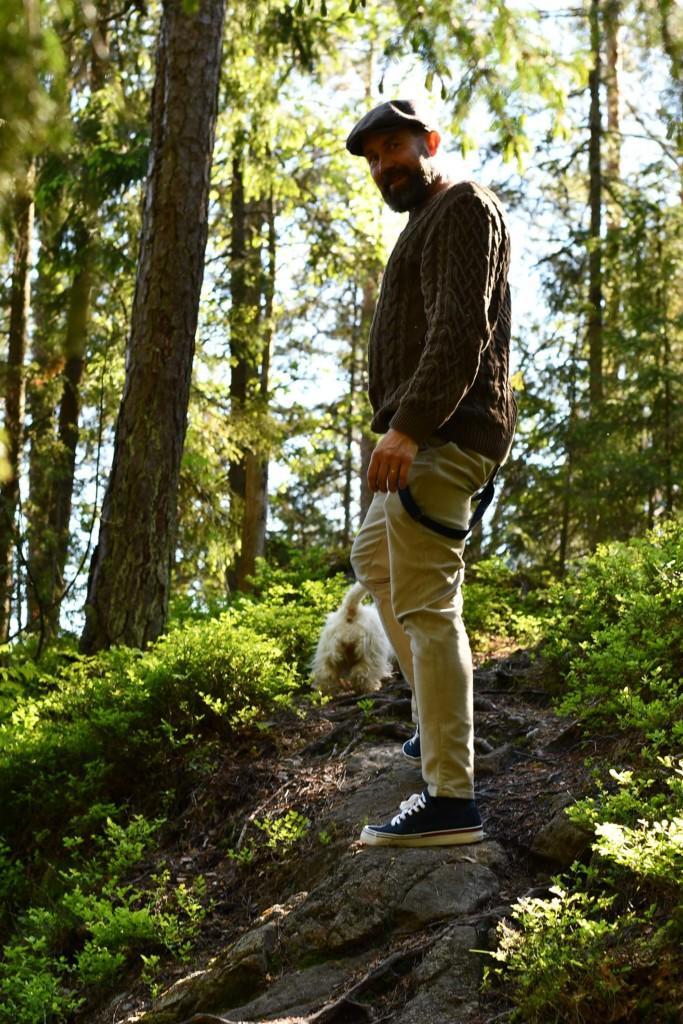 A small village with a warm community
"The atmosphere created by the community here is one of those magical things that can't be expressed with words. The strong community spirit here has a long history," Jouni says.
In Hamari, both new arrivals and people whose families have been living on these shores for generations live in perfect harmony. Together, the residents organise volunteer work and various events.
The area also has several sailing clubs, including one of the fastest-growing clubs in Finland.
"We have this silent trust between each other. If my boat was in danger of coming loose, someone would come and help me moor it even at three in the morning, of that I have no doubt," Jouni says.
"For me, living in Hamari is an everyday luxury."
Aija and Jouni's recommendations:
1. Hamari is surrounded by the tall Lennätinvuori and Tornikallio cliffs with their wonderful wildlife.
2. The marina: buy an ice cream and enjoy the sea view.
3. Hänga café and second-hand shop: a meeting place for locals and a treasure trove of old items.
4. Scenes of Edelfelt's paintings: tour the past and present landscapes seen in the paintings by Albert Edelfelt.
5. Sahasaaret islands: rent a kayak and go see the mysterious islands.