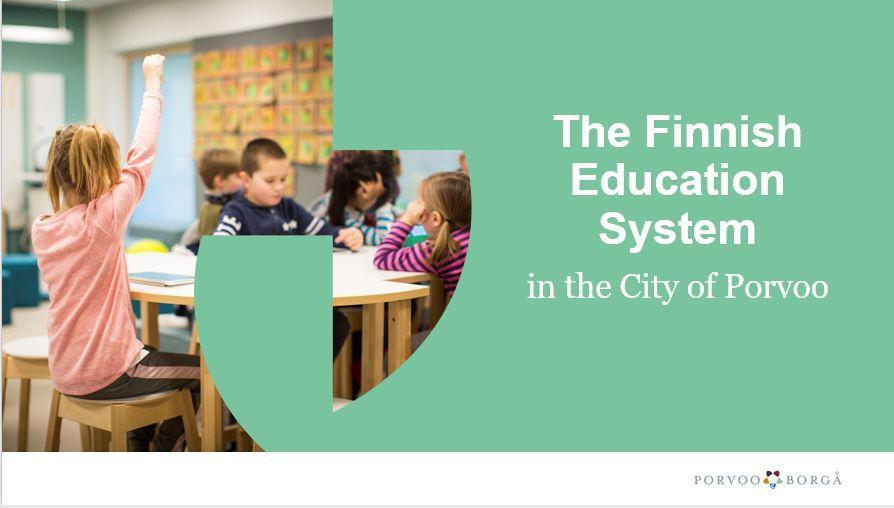 The Finnish Education System and its implementation in the City of Porvoo
One of the basic principles of Finnish education is equity in education; all people must have equal access to high-quality education and training. The potential of every individual should be maximised.
This lecture is aimed at international visitors who are not already familiar with the Finnish education system. We recommend the lecture as part of the visit to a kindergarten or school in Porvoo.
The lecture will review the basic principles of the Finnish education system and how these principles are implemented in the education activities of the City of Porvoo.
Duration: 1 hour.
Held by: An educational expert of the City of Porvoo
Location: Either in connection with a visit to the school or kindergarten premises or in another suitable seminar facilities in accordance by agreement.
For the booking, please see the booking information.