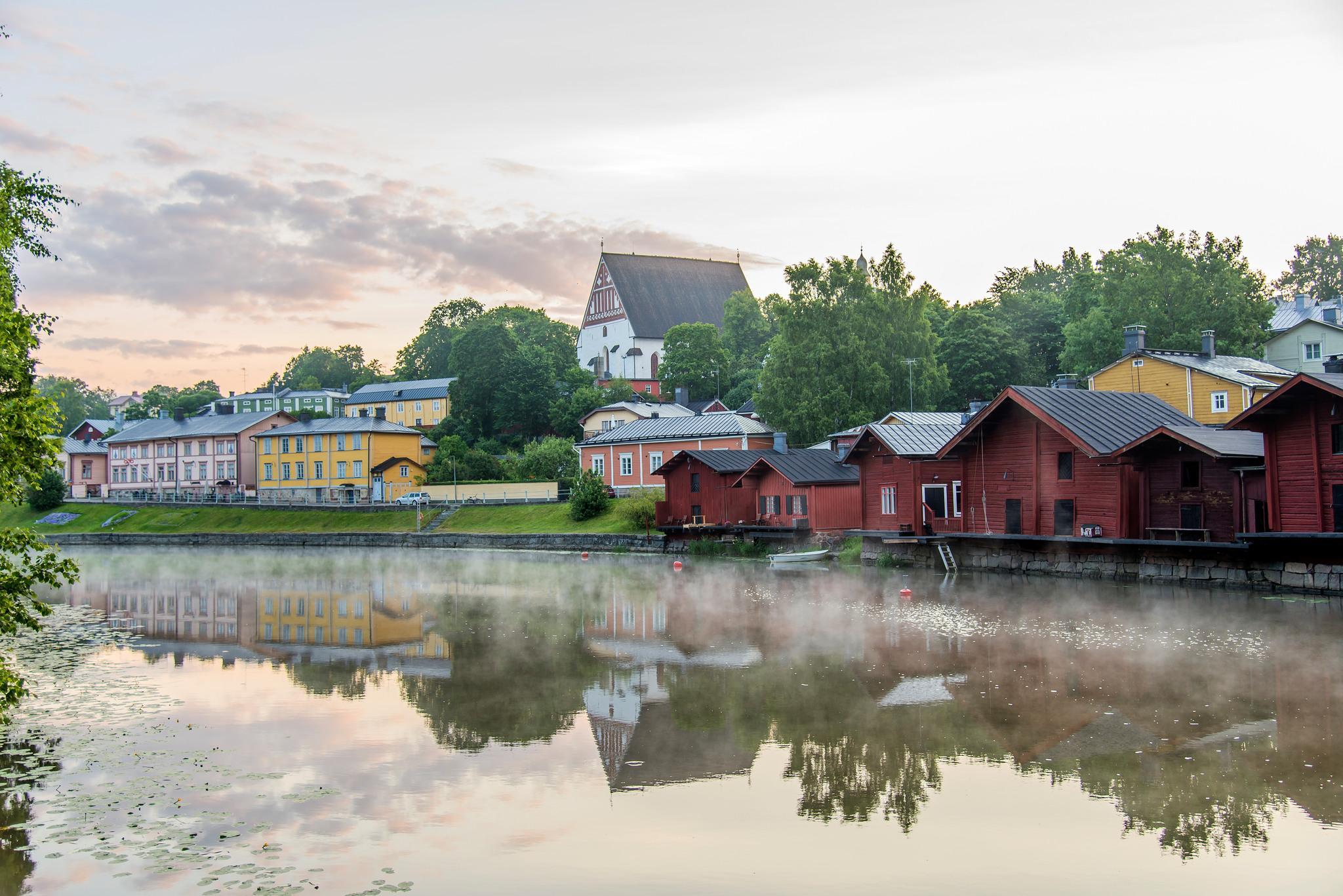 History of Porvoo
Porvoo is the second oldest town in Finland after Turku. The settlement in the Porvoo region began in the 13th and 14th centuries, and the town is mentioned in documents in the early 14th century.
In earlier times the Porvoo region also included Askola, Pornainen and Pukkila, which are today Porvoo's neighbor towns.
Six towns were established in Finland during the Middle Ages. Some of them grew to be towns without any official order having been issued. This was the case with Porvoo, which got the town rights after Turku in the 14th century. The story tells that in 1346 Maunu Eerikinpoika (Magnus Eriksson), then the King of Sweden, visited Porvoo and granted the town rights there and then. The Porvoo Castle was built on the hill and the town was named Borgå ("castle river") in Swedish.
The Porvoo parish and the church originated in the 13th century. The church was first built of wood, later of stone. It was founded high on the hill to dominate the town.
The Porvoo Diet 1809 – The Beginning of Autonomous Finland
The 700-year marriage between Sweden and Finland ended after the Finnish War 1808-1809 when Finland was annexed to Russia as an autonomous Grand Duchy. Alexander I, the Czar of Russia, convened the Diet in Porvoo in 1809.
This was an important cornerstone in the history of Finland, starting the progress towards independence. As a result of the Porvoo Diet, Finland was allowed to keep its religion, its constitution dating from the Swedish era, and the rights of its estates.
The Empire Town – the Emperor's Town
The Empire-style part of Porvoo tells us about the era of Nicholas I, the Czar of Russia between 1825-55. This reactionary ruler wanted to get rid of the dense and flammable old town built under the Swedish rulers, to replace it with a regular and spacious Russian rectangular plan.
Luckily, Old Porvoo was not touched, instead the town expanded to the south built according to the Empire-style St. Petersburgian plan. Architect Carl Ludwig Engel, who also drew the Senate Square area in Helsinki, was nominated the designer of new Porvoo. The most popular attraction in this Empire town is the home of the Finnish national poet Johan Ludvig Runeberg.
The City of Porvoo and the Rural Municipality of Porvoo were united in 1 January, 1997. The new municipality is called the City of Porvoo. With its combined resources, it is an increasingly attractive place for people and business.