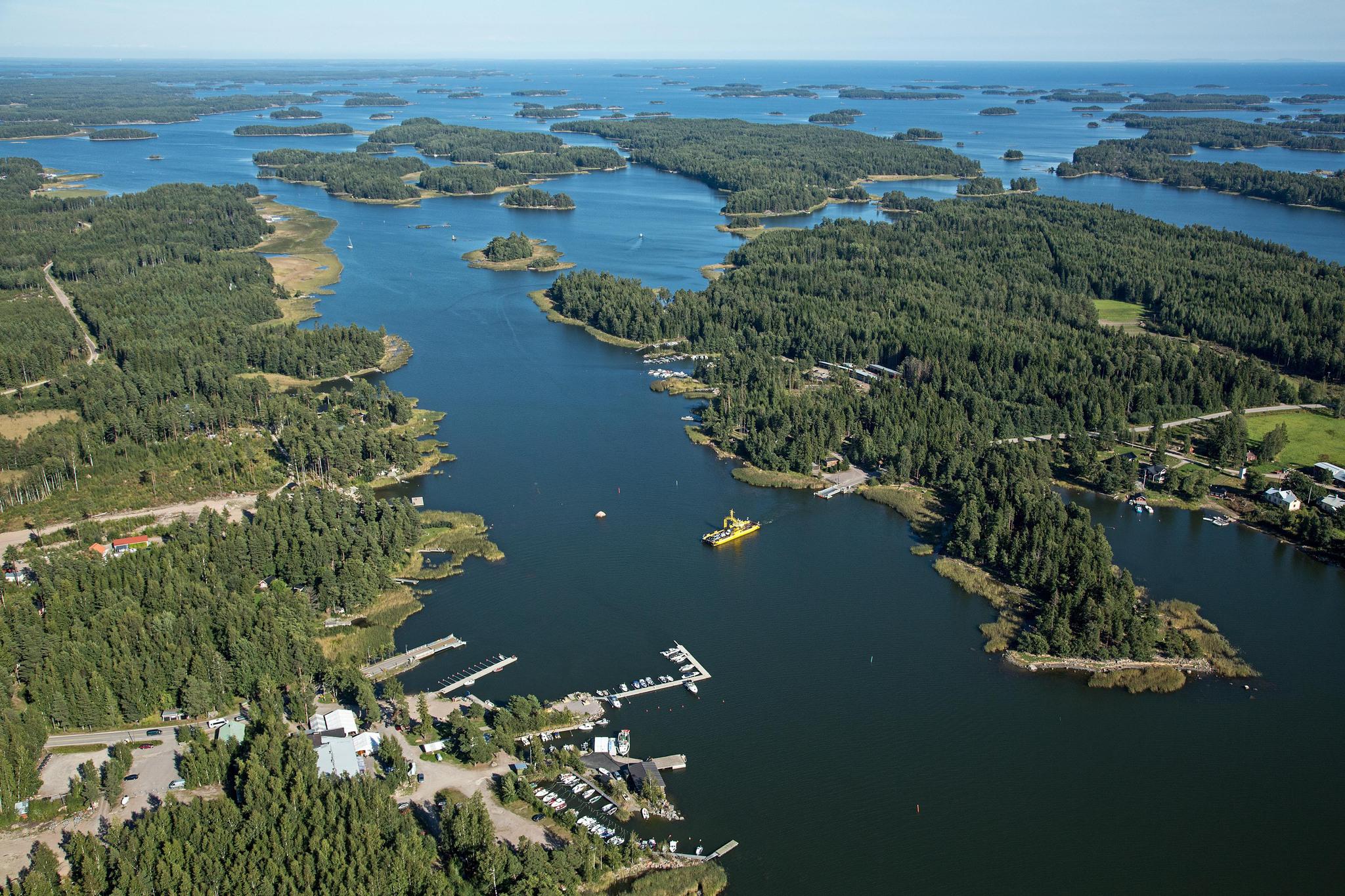 Archipelago
Stunning seashore, amazing archipelago
Sea has always touched people, provided them with peace of mind and opportunities to enjoy themselves.
The sea in Porvoo starts at the Porvoonjoki river estuary and continues well into the outer archipelago. In the river delta, the sea means shallow water, with wind rustling in the reeds and internationally acknowledged bird reserves, and the national urban park. Next come the islands with forests, people and life. Farther out, there is the horizon and rocky islets. On one such islet, Tove Jansson used to spend several months each year.
Experiencing the archipelago can mean a hot summer day in the sandy beaches of Sondby, taking the ferry to Pellinki, the Sandholmsudden evening market, sitting on a jetty all by yourself, a bike tour from the city centre to the Hamari harbour to have a coffee or admiring the horizon and the waves in the southern tip of Emäsalo.
With the change of the seasons, you can experience each place in a new way. The sandy beach turns into a place for star gazing on a dark autumn evening. When looking from the seashore rocks, the frozen sea is like a white, endless field. In spring, the melting ice gives a promise of the summer ahead.
Things to see & do in the archipelago
Cruises in the archipelago
Accommodation in the archipelago
Fishing in the archipelago
Kayaking and paddling services
Nature in the archipelago