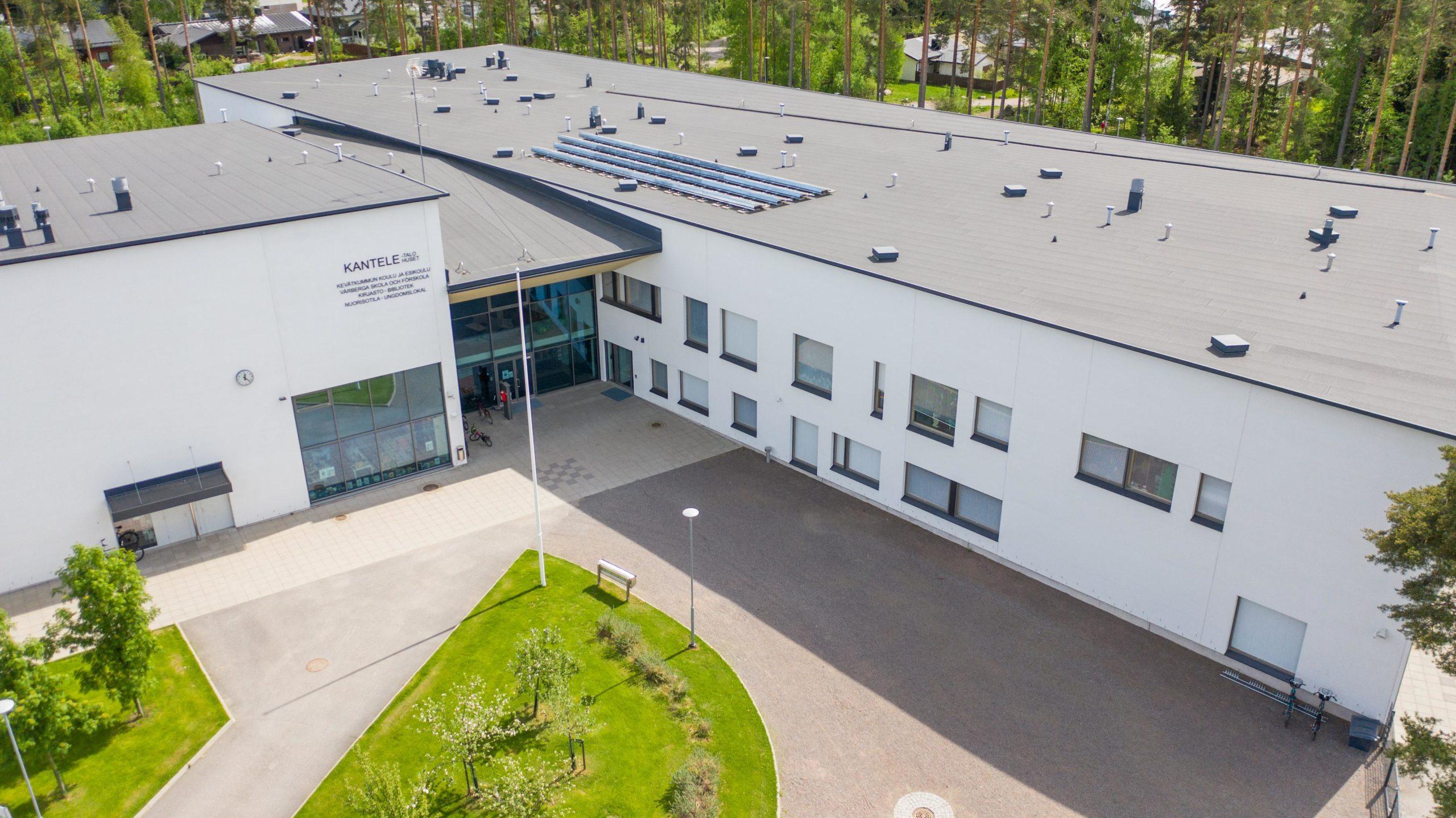 Welcome to Visit Kantele House
Our shared motto is to learn and grow together. It means that all units work with the children and adolescents and support each other's work
We are a local learning center including the following educational units:
Kevätkumpu primary school for Finnish speaking children (grades 1-6)
Vårberga primary school for Swedish speaking children (grades 1-6)
Finnish and Swedish speaking pre-school groups for 6-year-old children
Youth services
Local library
Sports services that maintain sports facilities in the evenings and on the weekends.
In all, about 500 children are studying and growing in Kantele building daily, and we house 40-60 staff members depending on the situation.
Our shared motto is to learn and grow together. It means that all units work with the children and adolescents and support each other's work.
Kevätkumpu Primary School
The multicultural Kevätkumpu Primary School has a total of 300 students and 35 staff members. We are a local school open to all children from the area. School has a special emphasis on guiding the development of the students' emotional and social interaction skills. The school is profiled in climate change mitigation, and children learn to do small everyday climate actions from first grade.

Kevätkumpu as well as Vårberga school has a special focus on the learning of Finnish language and literature as well as mathematics.
The underlying principles of teaching activities in Kevätkumpu include student participation and co-teaching as well as integration and inclusion of all learners. School strives to develop creative solutions to learning and teaching. The aim is to help everyone discover the joy of working and learning.
These are the themes we are happy to present according to the needs of the visiting group. If you are not yet familiar with the Finnish education system, we recommend you to book a basic lecture as as part of your visit.
Location: Few kilometers from the city center of Porvoo.
Languages available: We can guide you in English, Finnish, Swedish, French, Russian and Spanish
Booking conditions: Please see the booking information
Recommended group size: 10 – 15 persons
Visiting season: The visits are organised during regular working days and hours. Special occasions and holidays affect the availability of visiting times.
Contact person: Markku Antinluoma
Contact: markku.antinluoma@edu.porvoo.fi