Alena Müller
Alena Müller is a German exchange student who thinks of Porvoo as a small adorable city close enough to Helsinki. According to Müller, the best things in Porvoo are nature, the sea and lakes.
Alena Müller, who studies international business, spent six months in Porvoo as an exchange student in Haaga-Helia. The South German student was impressed by the charming appearance, small size, history and nature of Porvoo.
"The nature in Porvoo is really gorgeous! The sea, lakes and trees are just nearby and Helsinki is not a long way out either in case you want to go spend a weekend in the city."
What is your favorite place in Porvoo?
Tervajärvi beach. I love that lake and swimming there! It is also a great nature destination where you can relax with friends and jump from the diving tower.
We visited Tervajärvi two or three times in the summer when it was warm and sunny. If Tervajärvi had a sauna, I would visit every day! I would swim and enjoy the nature without burdening myself with stressful thoughts.
What are the three best attractions in Porvoo?
Old Porvoo with its red-ochre buildings is a MUST. You should also definitely stop by Café Fanny and try their cinnamon buns.
Because Porvoo has such beautiful nature, I would pick Sikosaari as the third attraction. You can get to the island by foot along the river.
What are the three best restaurants, cafés or bars in Porvoo?
The previously mentioned Café Fanny, which is located in an old historical building. Their cinnamon buns and Runeberg's cakes are definitely worth a try. I could spend a whole day there!
I would have dinner at Rafael's Steakhouse. It is located at the edge of the Porvoo market square, and everything I have tried there has been good. Alternatively, I would go to Trattoria Il-Duetto where you can buy Italian pizza for a reasonable price.
During summer the restaurant ship Glückauf is a wonderful place, but unfortunately it is not open year-round.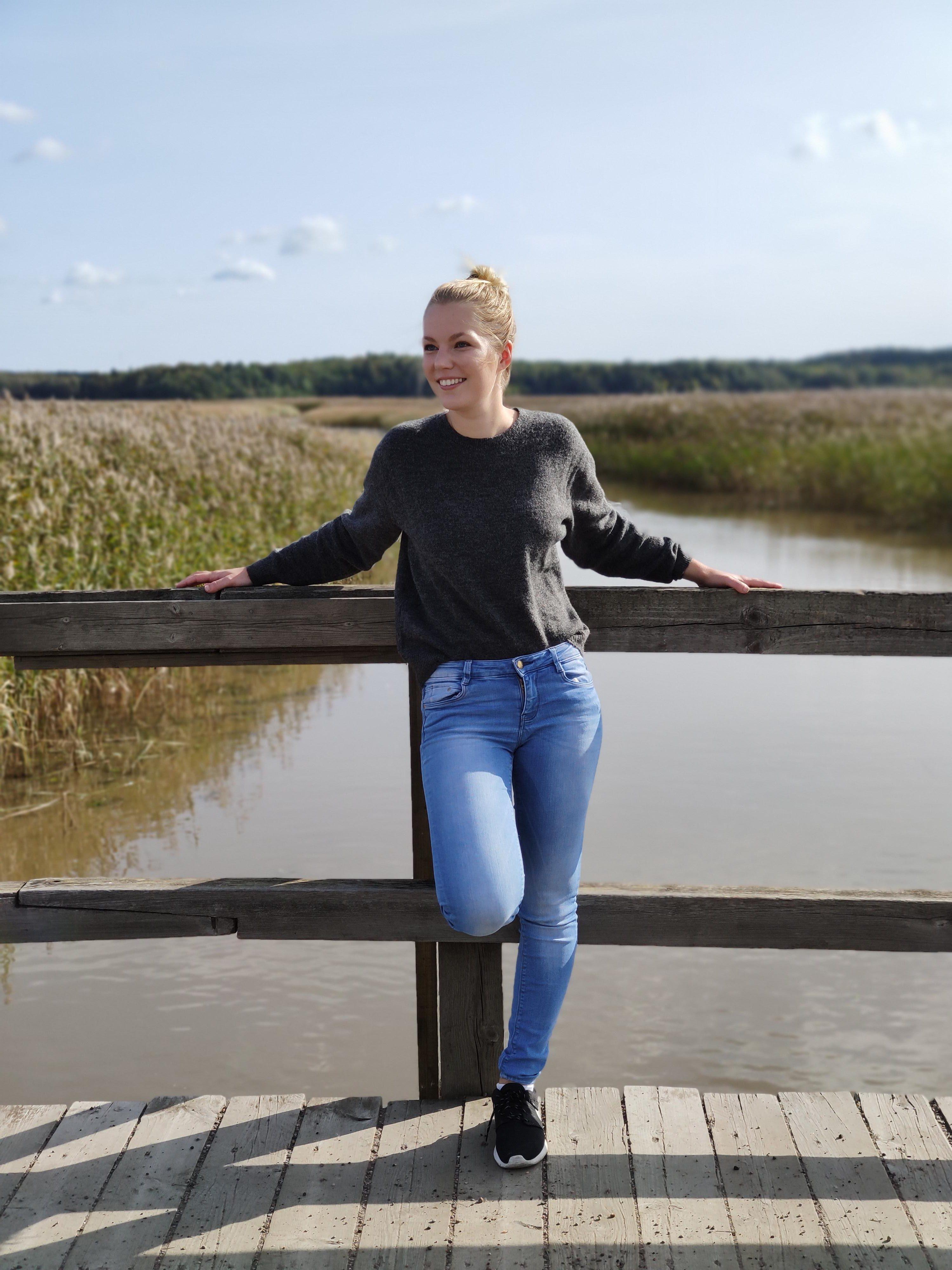 What is the best free attraction in Porvoo?
I would recommend the nature. To me nature is an important place where I can recharge my batteries after studying. If the season is right, there are lots of blueberries to be found in the forests!
What three places would you recommend to shoppers?
I would recommend window shopping in the old town. They have lovely decor boutiques and the adorable Toy Shop Riimikko there.
Many second-hand shops like Niin Mua, Bohemia and Doris & Dukes are also located in Old Porvoo or near it.
I would recommend Brunberg to chocolate lovers!
Choose one of the following: best cultural event / most romantic location / best sports location / most fun family attraction in Porvoo.
The old railway station is also worth mentioning. It's a cool place! It's abandoned and it makes for a lovely investigation destination because of the mysterious vibe.
You can also take great pictures there!