Christoffer Leka
Adventure traveler, comic publisher, graphic designer and teacher Christoffer Leka especially likes places in Porvoo that you can cycle or paddle to
"The strength of Porvoo is that the streets empty and the city quiet down when the clock strikes five. It means that there are no distractions around that would hinder the flow of creative thoughts."
Christoffer Leka moved to Porvoo in 1994. "My mother signed me up to study here."
To the young boy from Helsinki, Porvoo was a small fishing village where he was not intending to stay for long. Now Christoffer is living in the city for a third consecutive decade. "Porvoo won me over slowly."
Christoffer is a graphic designer and an adventure traveler who has cycled to the Arctic Ocean, the Mediterranean, the White Sea and the Black Sea among many others. In Porvoo he likes that it is easy to get around with a bike and a kayak.
What is your favorite place in Porvoo?
There are many and they are all strongly connected to outdoor activities. I would say my favorite is Varlaxudden in Emäsalo.
When I was young I already knew I could never live in a place where the sea was not near. Ever since I was a kid, I have spent time in the archipelago, sailed and lived by the sea in Helsinki.
Varlaxudden is one window to the sea. It is a place that you cannot be unmoved by.
Another place I would like to mention is the wooden Scylla Alexandra located in Voolahti. Every time we cycle past it, I take a look at its condition.
What are the three best attractions you would take your guests to? 
Usually we gather the guests around a dinner table at home. When I take them around Porvoo, we head to the cemetery and especially its old side. It is a gorgeous place to the eyes of a graphic designer. I always visit cemeteries on my trips. The most peculiar but wonderful cemetery was in Lviv, Ukraine. But yeah, the cemetery in Porvoo is great!
Just nearby the cemetery there is another place where we often go for walks: the old Porvoo railway station. The station's buildings, deteriorated railways and old railcars are full of atmosphere and romance. You get hit with the same yearning for faraway lands as on the sea.
The third place would be Sikosaari, which has a nice nature trail and a bird watching tower.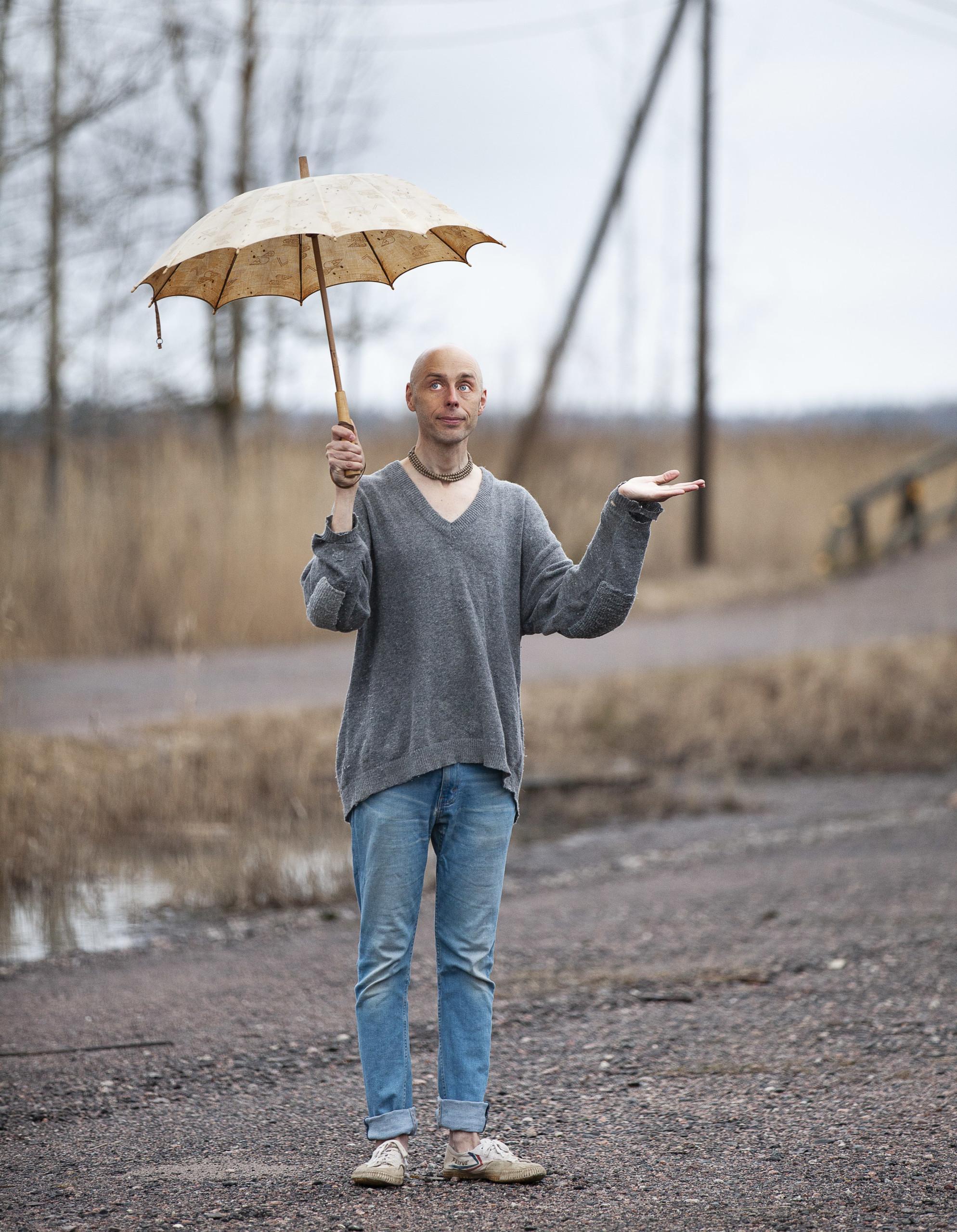 What are the three best restaurants, cafés or bars in Porvoo?
This is the hardest question because I rarely go to bars, restaurants or cafés. When I'm moving by bike, I like to stop by the small store Söderby-Boden to drink Lipton tea. I recommend cycling to Söderby. The journey there is lovely!
On paddling trips we sometimes stop by Hamarin Seo to buy ice cream. It a special place somehow.
The third place where we go by bike or kayak is a restaurant in Tirmon Saaristokeskus where we stop by for tea and warmers.
What is the best free attraction in Porvoo?
If you have no money but own a bike, I recommend exploring Porvoo's immediate surroundings. Porvoo is different in different directions. When you cycle to the south, you end up in the archipelago and Kråkö island in the middle of fields. In the east you quickly come by Loviisa, which is another city worth seeing. In the north is Askola and Monninkylä, which are both great places.
What three places would you recommend to shoppers?
Porvoon Pyöräkeskus on Raatihuoneenkatu is where I go get my bike fixed. Ompelimo Saila Haikkola on Rauhankatu is where I get my clothes repaired. The place is very important to me!
If you want Finnish design items, I recommend Design Deli on Jokikatu. It is a welcoming shop that also supports small businesses. They have also sold our books, which is always nice.
Porvoo is a small place in a good way. You can meet personal individuals. Many stores are meeting places where you see your friends and meet new faces. We met our carpenter in a grocery store.
In Porvoo people are easy to approach.
Choose one of the following: best cultural event / most romantic location / best sports location / most fun family attraction in Porvoo.
Again I would choose a location away from the city center, Äggskär. It is an outdoor recreation area of Porvoo, which is a part of Eastern Uusimaa's recreational island area that is open for everyone.
You can go camping or light a campfire on the island. I often paddle there with my partner, and it develops into an adventure of its own. Most of all the place is romantic.