Annika Weckman
Already as a child, Annika Weckman decided that one day she would move to the Pellinge archipelago permanently. Now she lives on the island year-round and she does not regret the decision. These are her favorite places.
"I wish I could always live here," Annika Weckman thought as a child in a summer place in Pellinge. As an adult, Annika was finally able to make her dream come true. "This decision came from the heart. My roots are here." In Pellinge she lives by the sea in a forest. "I get to live by the seasons. It is extremely important to me."
What is your favorite place in Porvoo?
I love to spend time in nature, especially at the high cliffs.
However, if I had to choose one place that is easily accessible for other as well, it would be Söderby. Söderby is a small idyllic village where you can meet others and see the culture of Pellinge as well as fields, meadows, sand roads, animals and people. In Söderby everyone, including foreigners, can feel welcome.
What are the three best attractions you would take your guests to?
I want to show the culture of Pellinge from different angles to my guests. I would take them to the summer market of Pellinge where you can buy local delicacies, fresh fish and handicrafts from small red wooden cabins. We would go for a walk on the forest trails or the small streets and definitely rowing to the sea.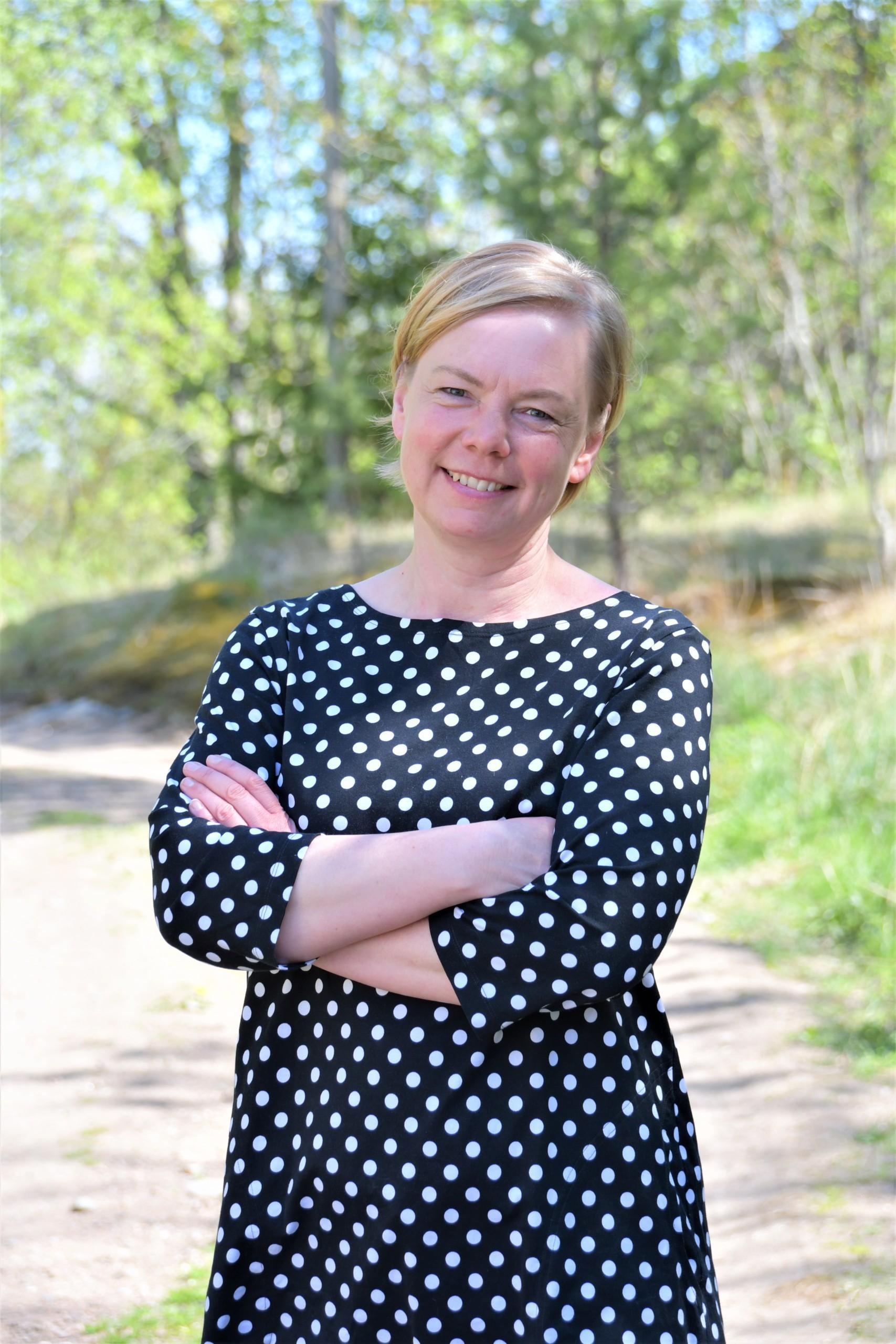 What are the three best restaurants, cafés or bars in Porvoo?
Bosgård mansion is a fantastic place! It is an ecological farm that produces high-quality food, but you can also spend a whole day walking along nature trails and watch domestic animals. Bosgård also has a farm shop. The place suits everyone.
Söderby Village Day (Byadagar) is a one-of-a-kind experience that is arranged only once a year. The experience is different every year! In the event there is a cake competition. Visitors can taste the cakes in a pop-up café and vote for their favorite. The atmosphere is cozy and idyllic! You should attend just for fun.
My third choice is Strandhagen Bed & Breakfast even though it is not a restaurant. I recommend it to everyone who wants to stay the night in Porvoo and experience something unique. There is plenty of beauty, atmosphere and kindness in Strandhagen. Overnight guests get to be a part of traditional Finnish rural culture for a day or two and meet other travelers under the same roof over evening tea or breakfast that is served with love. It is a lovely place!
What are the best free attractions in Porvoo?
There are so many gorgeous nature attractions in Porvoo like the forests of Stensböle. I would recommend packing a Thermos into your backpack and going for a picnic.
What three places would you recommend to shoppers?
I would mention the Pellinge market again. You get to experience an archipelago atmosphere and purchase local products.
Söderby-Boden is a village shop that has a completely different vibe. You can come in for coffee or buy basic groceries, but you can also make surprising finds! Once they had Moomin shop clothing available for a week, and soon many Pellinge market customer was dressed in Moomin clothes.
From Porvoo city center I would recommend Finform decor shop where you can get design items.
Choose one of the following: best cultural event / most romantic location / best sports location / most fun family attraction in Porvoo.
Summer theater! Amateur theater! I love the atmosphere of amateur and summer theaters. Summer theater shows are arranged in Pellinge and they are full of fun and surprises.
In summer theater the weather becomes part of the experience, whether it be rain or sunshine.
You can listen to classic summer concerts in an island setting at the Pellinge music festival. Performers include some of Finland's best musicians along with wonderful foreign musicians. The atmosphere of the music festival is intimate and summery.