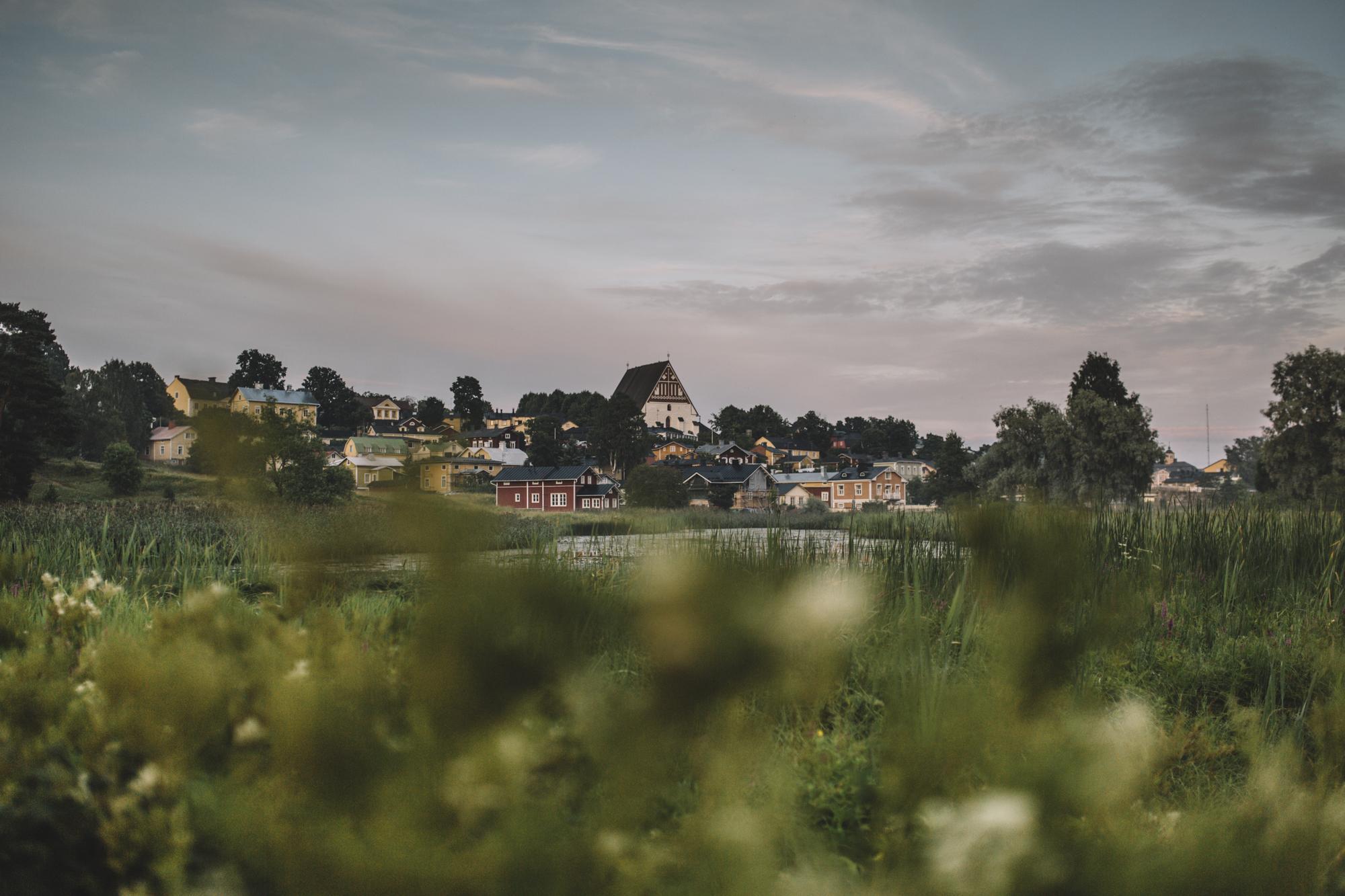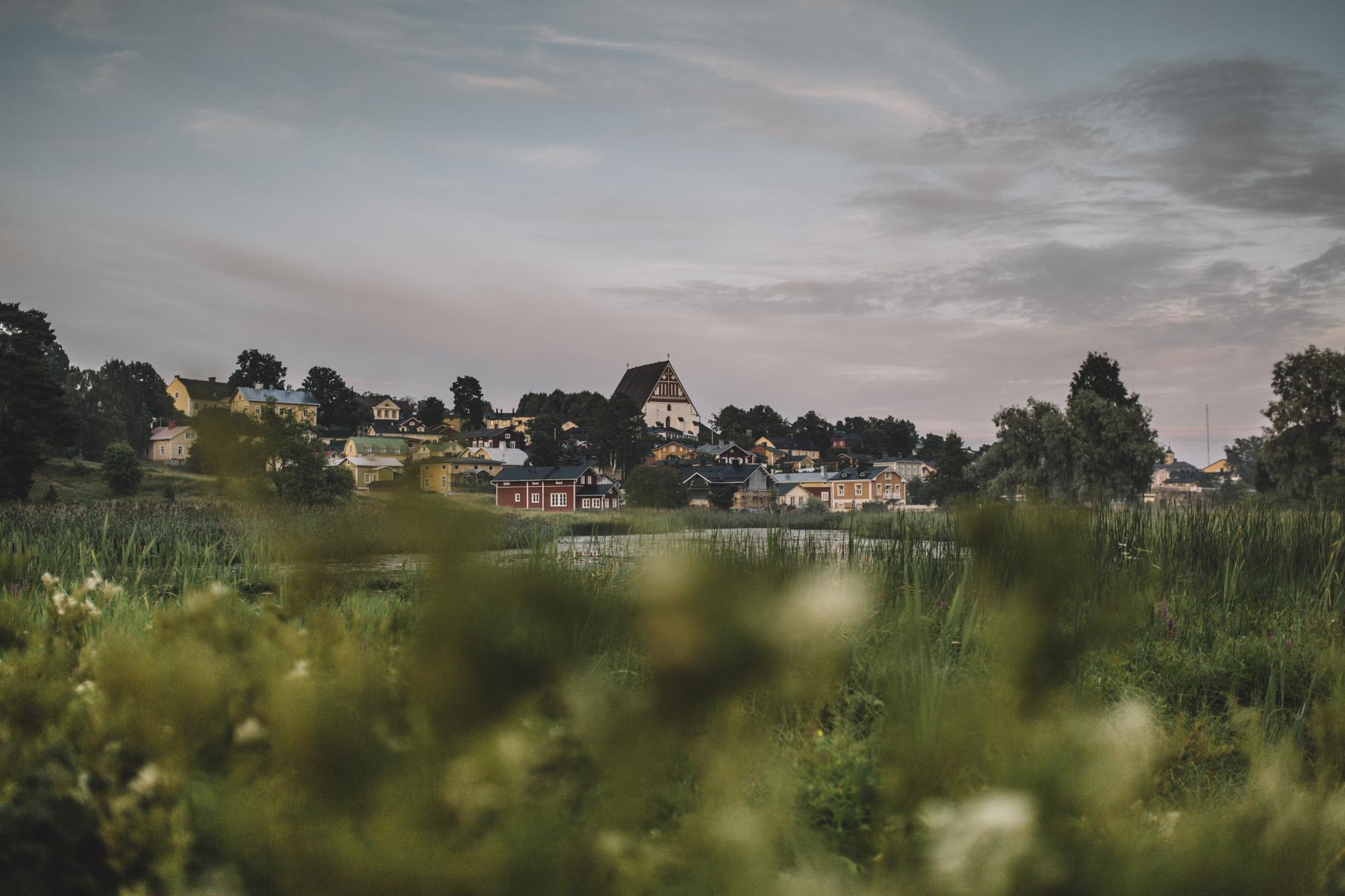 Experience Porvoo all year
Porvoo is an excellent destination for families with children and those travelling alone throughout the year. In addition to being able to have a mini-break in Porvoo any time of the year, you can also enjoy some seasonal activities and things to see.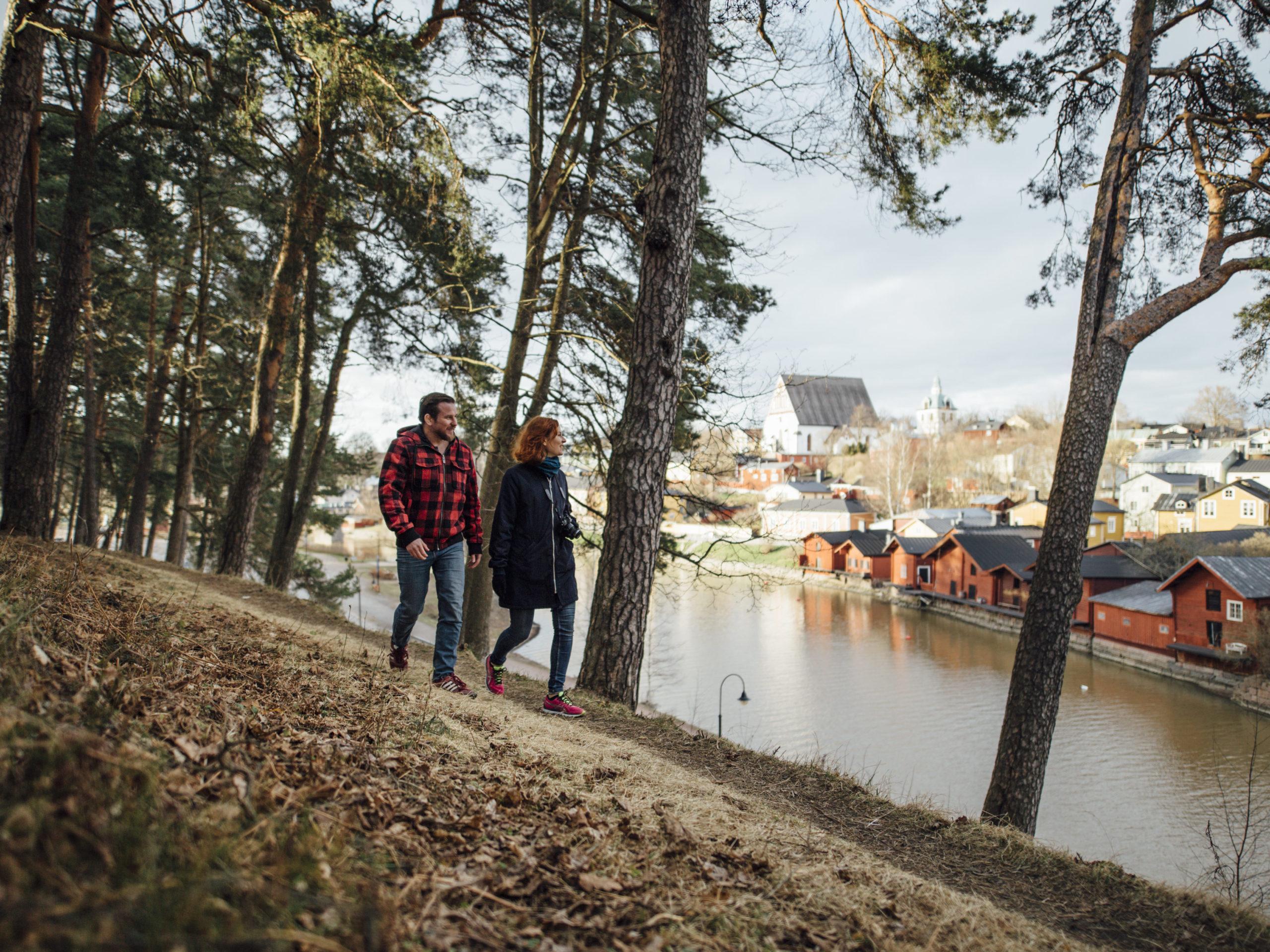 In the spring, you can enjoy nature waking up after a long winter and the warm rays of the spring sun in Porvoo. The local areas are worth a visit by bike on the routes of the cycling map, for example. Nature, history and culture in Porvoo are also accessible on foot on Citynomadi walking tours.
You can find Easter-themed treats, such as handmade chocolate eggs and other seasonal products, in local chocolate and sweets shops around Easter time. The Porvoo Treat Map is a delicious way of getting to know more of the city and tour all of the destinations on the map – why not? In addition to local handmade chocolates, you can sample local ice cream and coffee roasted in Porvoo.
In May, visitors are able to marvel at cherry trees in bloom in the Japanese-style Kirjailijapuisto park in Porvoo, among other places.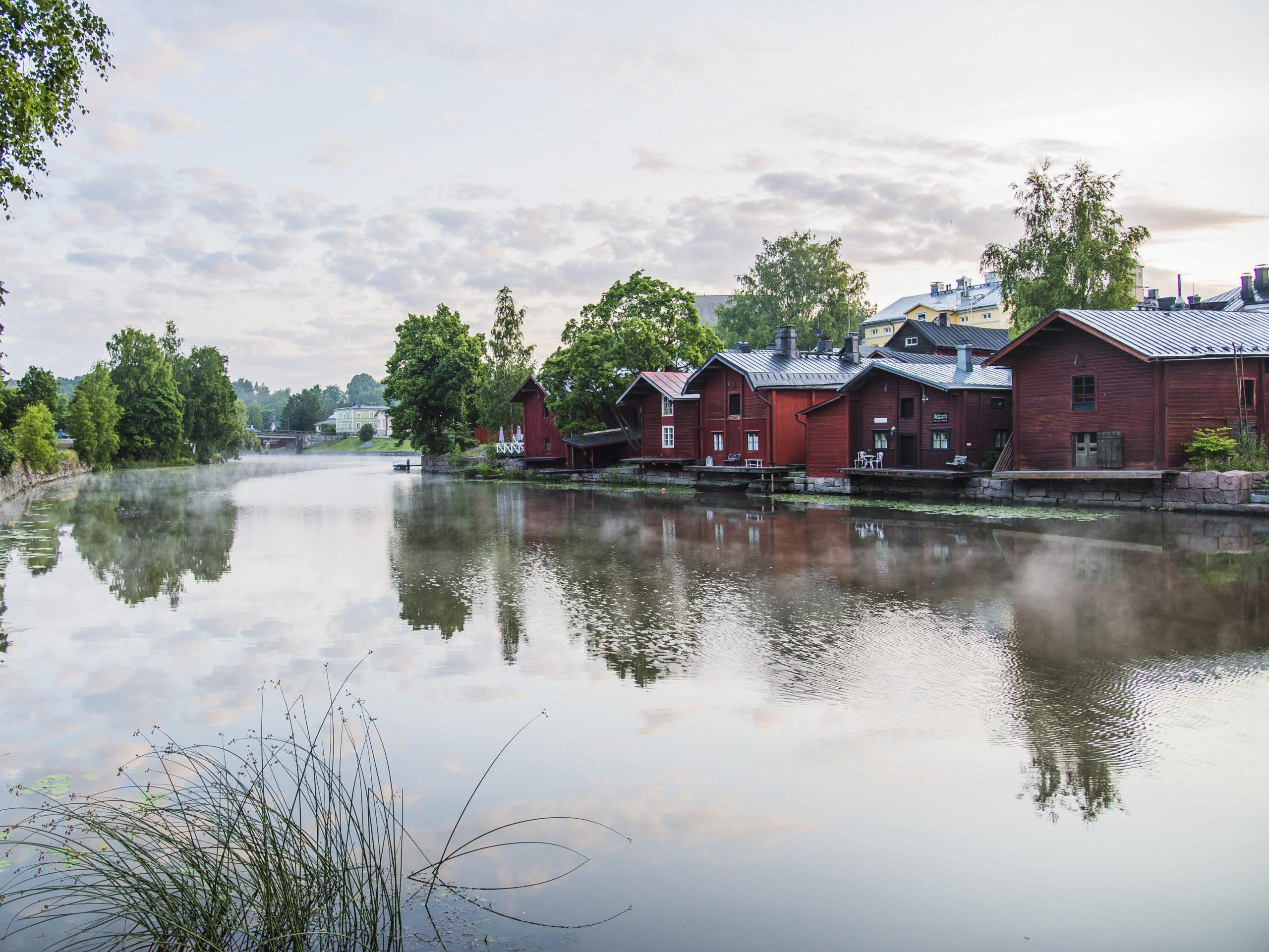 In the summer, you can travel from Helsinki to Porvoo on the m/s J. L. Runeberg ship and the Lättähattu (or Flat Hat) museum train on certain days. Cruises depart from the Port of Porvoo, some of which sail on the Porvoonjoki river in the city centre whereas others take a longer cruise in the local archipelago.
During the summer, Porvoo hosts various events including art exhibitions, concerts, Porvoon Päivät (Porvoo festival) and the Smaku food event. During Porvoon Päivät, the city will be filled with events and activities, and when it's time for the Smaku food event, some of the city's restaurants and cafés will be selling sample dishes that compete for the title of the best Smaku dish. Porvoo is also home to several museums and other destinations that are worth a visit over the summer.
Old Porvoo becomes a hub of activity in the summer months, including themed tours and street music. Local ice cream is sold on the streets and there are food markets held from time to time on Raatihuoneentori. When visiting Old Porvoo, you might want to pop into the small boutiques and visit the numerous restaurants and cafés. High-quality restaurants and cafés are also located outside Old Porvoo, both in the city centre and further away.
You should also visit the Porvoo archipelago in the summer. You can take a bus, car or boat to the islands. Söderskär lighthouse located in the outer archipelago is accessible via public cruises in early summer and on private boats in late summer. Klovharu islet, where Tove Jansson and Tuulikki Pietilä spent many summers together, is open to visitors during one week in the summer.
If you are looking for active summer pastimes, you should try SUP boarding or kayaking on the Porvoonjoki river or in Hamari, or head out to city beaches to cool off on warm days.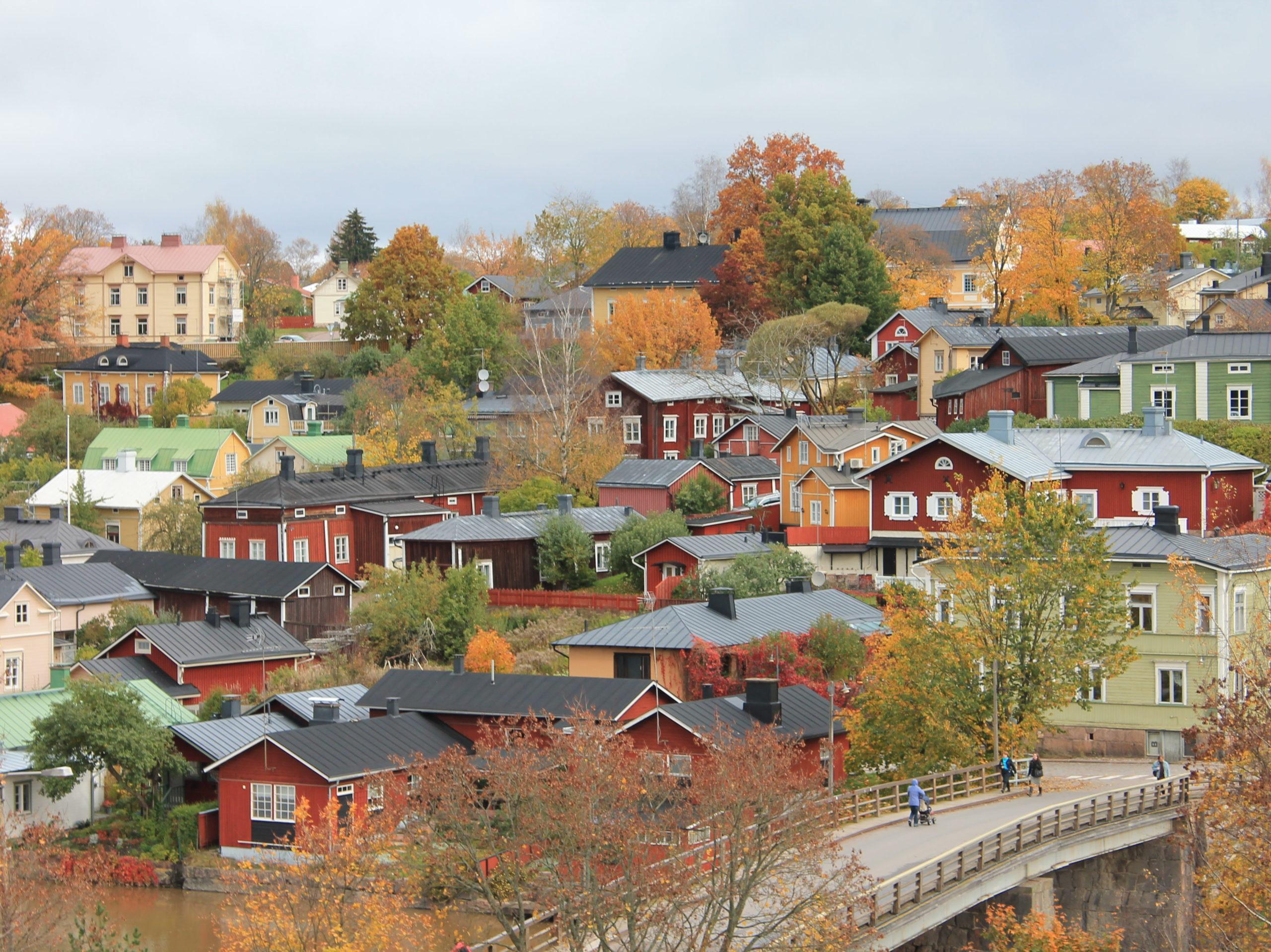 When autumn rolls along, you should explore the beautiful colours of nature and breathe in the fresh autumn air. Porvoo has many nature trails, some of which have bird-watching towers where you will be able to watch as the birds start their journey south. In addition to nature trails, Porvoo has a national urban park, which is one of ten national urban parks in Finland. The national urban park in Porvoo features Näsinmäki, Porvoo's Empire style district and Haikkoo, among other destinations.
In early autumn, Porvoo hosts the annual 'Ostosten yö' (night of shopping), when the Old Porvoo boutiques are open later than usual.
Porvoo also offers plenty of activities for those on their autumn break. You can try downhill mountain biking at Kokonniemi Bike Park or climbing at Kiipeilykeskus Grottan, put your cleverness to the test in local escape rooms or visit local stables for horseback riding on your autumn break. Those who would rather relax on their vacation can visit Hotel Haikko Manor and Spa, where visitors can enjoy spa treatments, pools, experience showers and the sauna.
Porvoo holds a traditional night of ghosts (Kummitusten yö) around Halloween with a frightening atmosphere descending on Old Porvoo and extended opening hours for boutiques.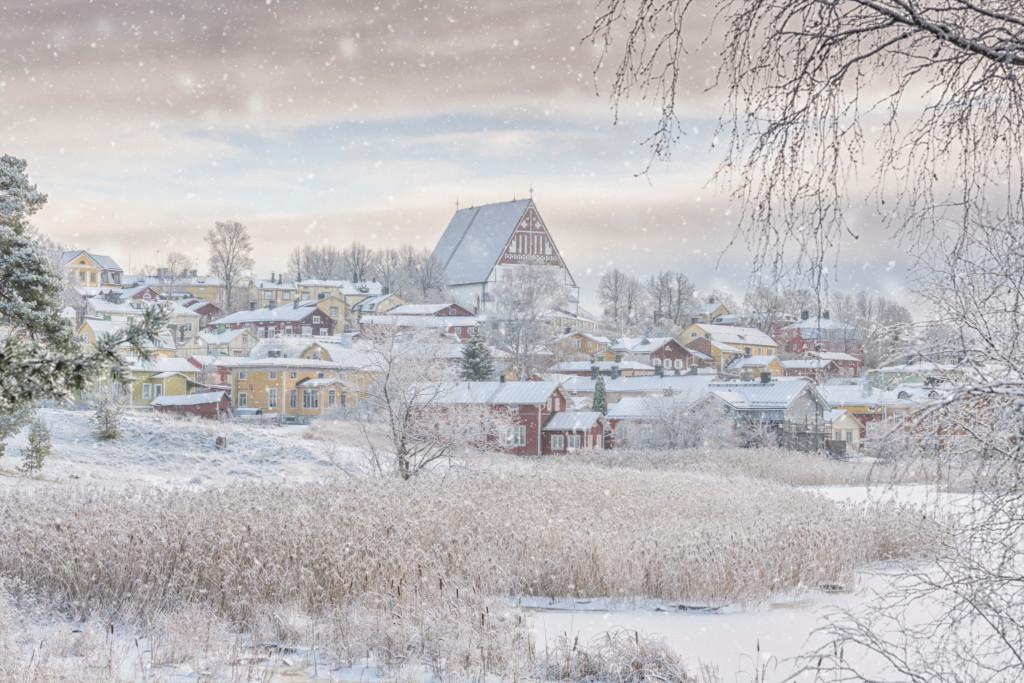 The national poet J.L. Runeberg is commemorated each year on 5 February; this means that people all over Finland eat delicious Runeberg pastries. Porvoo is the exception to the rule, as its cafés serve the delicious treats all year. Porvoo is also the location of the home museum of J. L. Runeberg and his family, where you can see furniture, artworks, dishes and house plants that once belonged to the Runebergs. You should also visit J. L. Runeberg's home in the summer, when Fredrika Runeberg's garden is at its most beautiful.
The annual three-day 'Porvoon valot' festival of light will be held in February, filling the city with light installations and soundscapes.
In the winter, there are plenty of activities on offer in Porvoo, and visitors are encouraged to spend their winter break in Porvoo in February and March. You can go downhill skiing at Kokonniemi ski resort, which is located in the centre of Porvoo, and ski on lighted ski trails. You can find ski trails in Kokonniemi, Humla, Joonaanmäki and Haikkoo, for example.
When the Porvoonjoki river freezes over, you can explore the Porvoo river valley on foot or skates. This will allow you to take a closer look at the red ochre storage sheds on the riverbanks in Porvoo.
When the Christmas season draws near, Porvoo becomes an atmospheric Christmas town. Old Porvoo with its colourful old alleyways, the church and Christmas decorations exudes old-timey Christmas spirit. A Christmas market is also held in Porvoo in November and December, Saint Lucy's Day is celebrated on 13 December and Christmas Peace is declared on Christmas Eve.